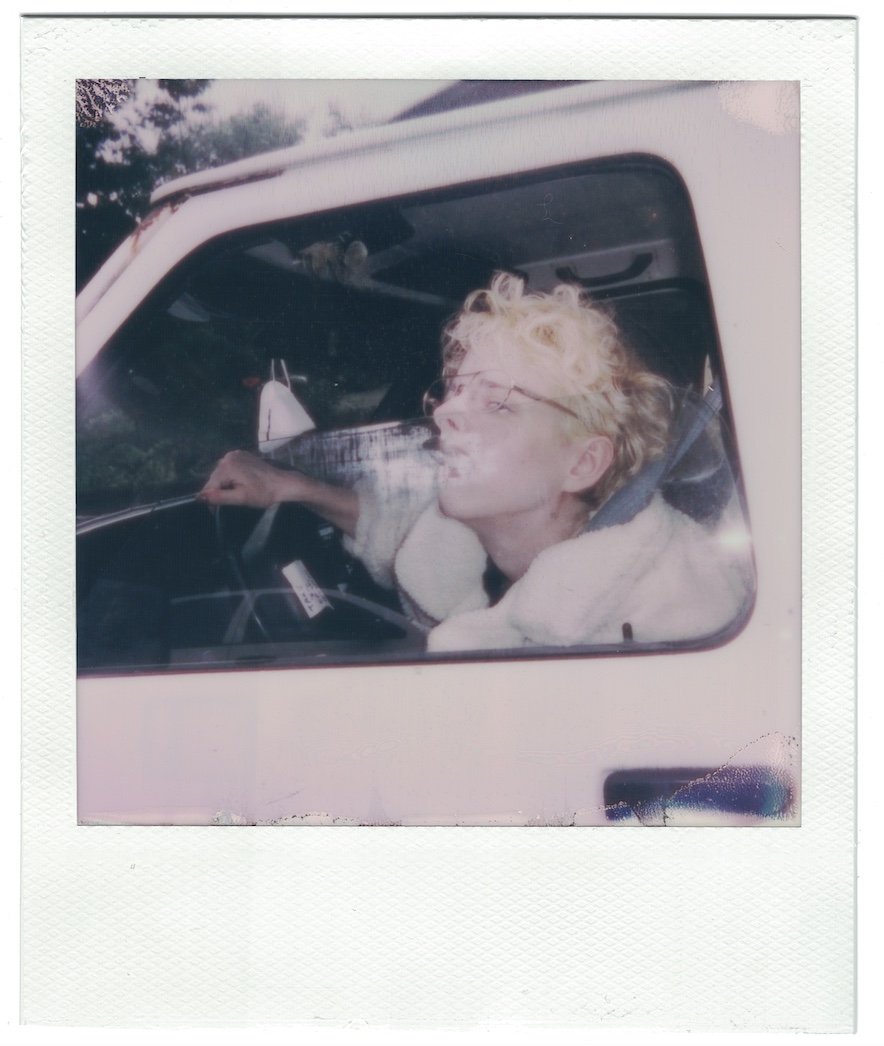 CURRENTLY BOOKING FOR 2023/2024 : annelysegelman at gmail.com

Even the grass was coming up positive
Soles beading little match tips of blood
A reticular glitch made me saccade like crazy
Clouds like anemones, electric fortresses
A dandelion fluff might fly in your mouth
As you ate a hamburger, the last hamburger

That was the year the hurricanes began
I hardly swelled but felt her features forming
There were airs, waters, places, daughters
I pressed my eyes dry like flowers-in-book
A tree couldn't move without tearing its roots
There was no other world to bring a child into

Annelyse Gelman's second book, Vexations, is forthcoming from The University of Chicago Press' Phoenix Poets series in March 2023.
Vexations won the James Laughlin Award from the Academy of American Poets. Judges Aracelis Girmay and Solmaz Sharif said:

Vexations is a brilliant, dizzying, necessarily unnerving take on the project of the state and the varied estrangements on which it feeds. Demanding and speculative, Annelyse Gelman's book-length poem names the absurd conditions out of which we (readers), and the text itself, emerge, awakening a rage. The world Gelman creates is a strange, slant rendering of our own, delivering shock after shock of recognition in our reading of its intimacies—clarity, threat, pleasure, dread. Part mother's account of her life with her young daughter, part encounter with Erik Satie's nineteenth-century score of the same name, Vexations is a poem, a performance, and a score of endurance. It is a book radiant and terrifying with our time. It is afire."
---
"Bio"
Annelyse Gelman's work has previously appeared in The New Yorker, Harper's Magazine, BOMB Magazine, TriQuarterly, The Iowa Review, the PEN Poetry Series, American Poetry Review, and elsewhere, and she is the author of the book-length poem Vexations (University of Chicago Press, 2023), the poetry collection Everyone I Love Is a Stranger to Someone (Write Bloody, 2014), the handmade artist's book POOL (NECK Press, 2020), and the EP About Repulsion (Fonograf Editions, 2019).
She was the inaugural poet-in-residence at UCSD's Brain Observatory in 2012; the Lavinia Winter Fellow at New Pacific Studio in Wairarapa, New Zealand, in 2013; a 2016 Fulbright grantee in Berlin for her work at the intersection of poetry, film, and music; and has been awarded a number of residencies, including at Fondation Jan Michalski in Switzerland and Fondation Thalie in Belgium. Her poetry-films have been screened in festivals around the world, including in Germany's ZEBRA Poetry Film Festival, the FilmPoem Festival in Antwerp, dotdotdot in Vienna, Arcanum Video & Animation Festival in Slovenia, and the Rabbit Heart Poetry Film Festival in Massachussetts. Gelman holds an MFA from the Michener Center for Writers (2020).
In 2019, Gelman launched Midst, a digital publishing platform focused on capturing, sharing, and exploring the writing processes of contemporary poets. Using special word-processing software (engineered by friend and collaborator Jason Gillis-Grier), Midst publishes poems in the form of interactive timelapses, allowing readers to see how each poem was written, from start to finish. Gelman currently serves as Midst's director & curator.