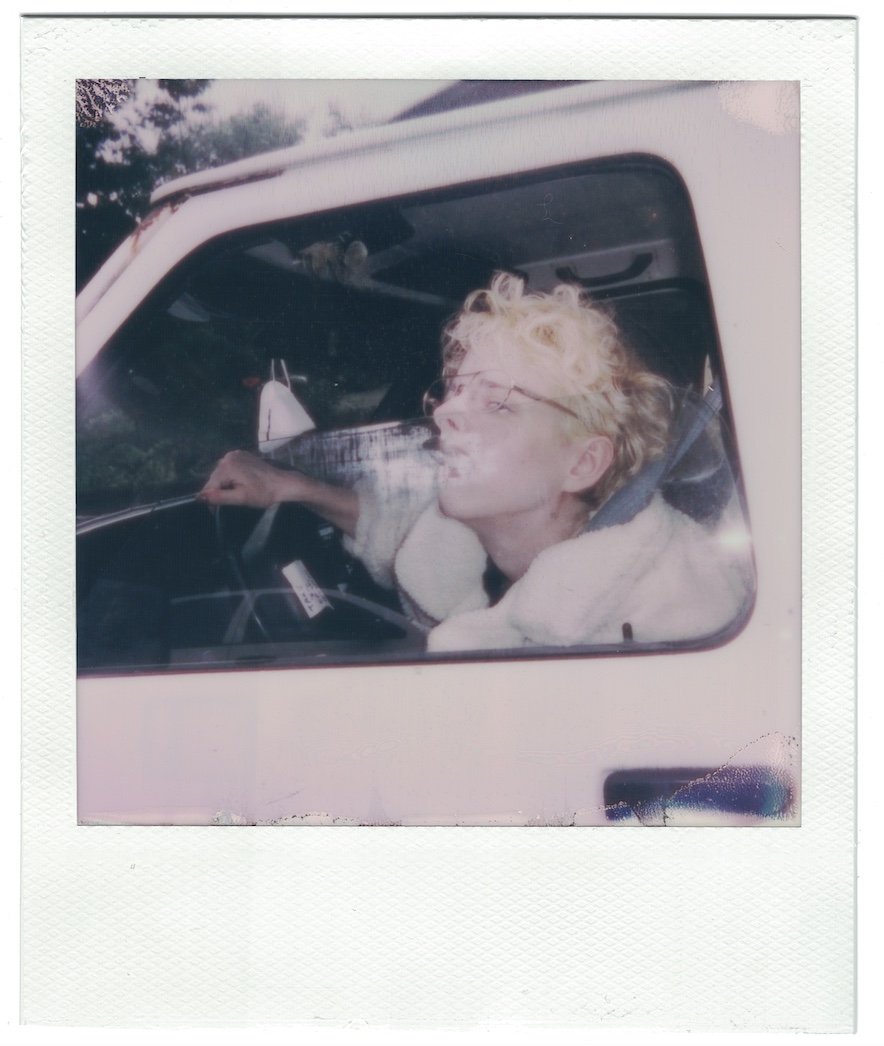 For booking: hello@annelysegelman.com

Even the grass was coming up positive
Soles beading little match tips of blood
A reticular glitch made me saccade like crazy
Clouds like anemones, electric fortresses
A fungal spore might colonize your mouth
As you ate a hamburger, the last hamburger

That was the year the hurricanes began
I hardly swelled but felt her features forming
There were airs, waters, places, daughters
I pressed my eyes dry like flowers-in-book
A tree couldn't move without tearing its roots
There was no other world to bring a child into

---
"Artist statement"
Hi! I'm Annelyse. I built this website! Femme brutalism forever!
When I was 16, I went to a concert where a procession of teenage musicians performed Erik Satie's composition Vexations over and over, for 24 hours straight. They used a single piano and switched off when their fingers tired out. This exhausting, invigorating, boring, psychedelic experience was one of my earliest initiations into the attitudes undergirding my work: play, frustration, patience, a fondness for acknowledging and then discarding methodology; research by way of obsession; poetry as a force for guiding, modulating, amplifying, dispersing, and otherwise forming a relationship with the reader's attention. Art can be sublime and confusing and hilarious and fascinating and heartbreaking and many infinite other things; what makes good art good, to me, is that it helps us keep our attention in the right place, a worthwhile place. You've read the news, right?
Our attention is what forms the gist, the gestalt, the this-ness of experience. The built world, for many of us, privileges recollection and imagination far above perception, drawing us away from the present tense. There's a place for mentally occupying the past and future, of course, but there's a danger: "recollection" can mean operating on autopilot or dwelling on trivialities, and "imagination" can easily mean exposure to advertising designed to make you feel a sense of lack, falling into the tar pit of social media, and so on. There are many painful things to reckon with in the present tense, so naturally, my work is often painful. But what I am trying to do is to be present—to see, in the wise words of Ashitaka, with eyes unclouded by hate. To remember that I am going to die, and that I should try not to waste my life.
I am interested in art as a means of reclaiming our attention (particularly in the context in which I live; a lot of people are paying a lot of money for a slice of our attention, our lives), and expanding our capacities for perception; I am interested in domesticated, everyday technologies; I am interested in the edges of poetry, in using poetry as an artist, in working with language as a medium, recognizing the inherently rich poly-modal, multi-sensory potential of poetry, especially where it intersects with other media (especially music and film). I am interested in collaboration and cross-pollination and collectivity. I am interested, above all, in relationships. I am interested in forms of connection and disconnect — belonging, intimacy, loneliness, love, vulnerability, violence — and how they relate to broader systems (ecological, social, legal, economic, etc).
Thank you, whoever you are, for your attention. I hope my work rewards it. If you would like to find out when I make something new, my newsletter is your best bet!
<3
Annelyse
September 2022
---
"Bio"
Annelyse Gelman is a poet and artist from second book,
Vexations
, is forthcoming from The University of Chicago Press' Phoenix Poets series. Her work has appeared in
The New Yorker
,
BOMB Magazine
,
TriQuarterly
,
The Iowa Review
, the
PEN Poetry Series
,
American Poetry Review
, and elsewhere, and she is the author of the poetry collection
Everyone I Love Is a Stranger to Someone
(Write Bloody, 2014), the artist's book
POOL
(NECK Press, 2020), and the EP
About Repulsion
(Fonograf Editions, 2019).
Gelman was the inaugural poet-in-residence at UCSD's Brain Observatory in 2012; the Lavinia Winter Fellow at New Pacific Studio in Wairarapa, New Zealand, in 2013; a 2016 Fulbright grantee in Berlin for her work at the intersection of poetry, film, and music, and a resident artist at the Fondation Jan Michalski in 2019. Her poetry-films have been screened in festivals around the world, including in Germany's ZEBRA Poetry Film Festival, the FilmPoem Festival in Antwerp, dotdotdot in Vienna, Arcanum Video & Animation Festival in Slovenia, and the Rabbit Heart Poetry Film Festival.
In 2019, Gelman launched
Midst
, a digital platform for poetry focused on capturing, sharing, and exploring the writing process. Using special word-processing software built by collaborator Jason Gillis-Grier, Midst publishes poems in the form of interactive timelapses, allowing readers to see how each poem was written, from start to finish. Gelman currently serves as Midst's director & curator.
Annelyse holds an MFA from the Michener Center for Writers.